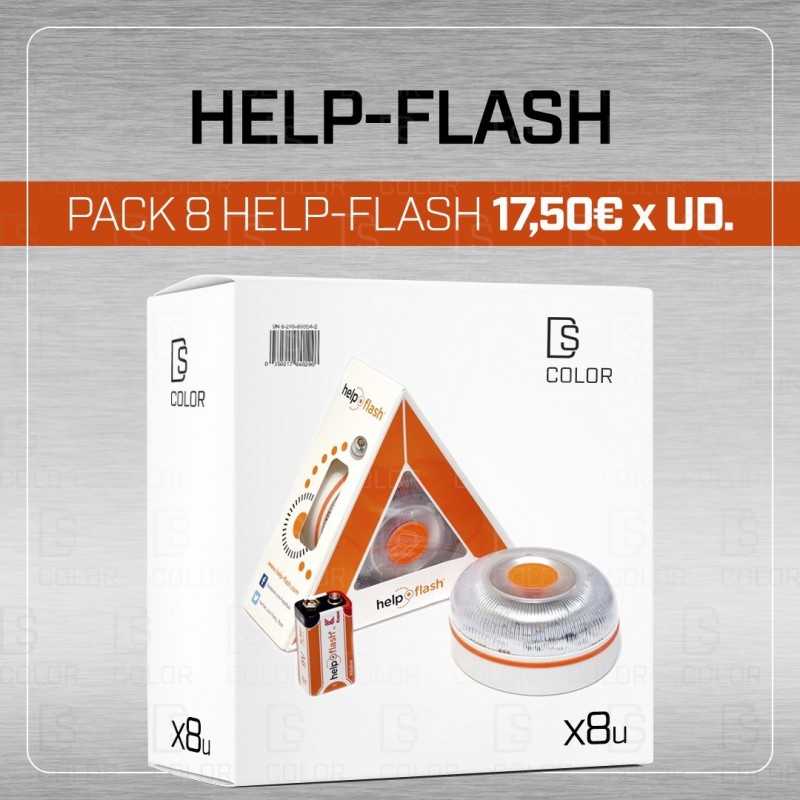  
HELP FLASH BALIZA DE EMERGENCIA V16 (CAJA 8UD)
HELP FLASH BALIZA DE EMERGENCIA V16 (CAJA 8UD)
PACK 8 HELP-FLASH 17,50€ X U.
THE ORIGINAL! HELP FLASH V16
Immediate signalling of the vehicle in the event of a breakdown or accident. Our first V16 device is the most basic version you will find of the Help Flash, but it offers everything you need to increase your safety on the road.
Following the recent approval of Royal Decree 159/2021 all Help Flash beacons will not only be recommended by the traffic authorities, but will also replace the warning triangle, if desired, from 1 July 2021 and valid until 1 January 2026, when we will switch to a system of connected V16 beacons which will soon be on sale.