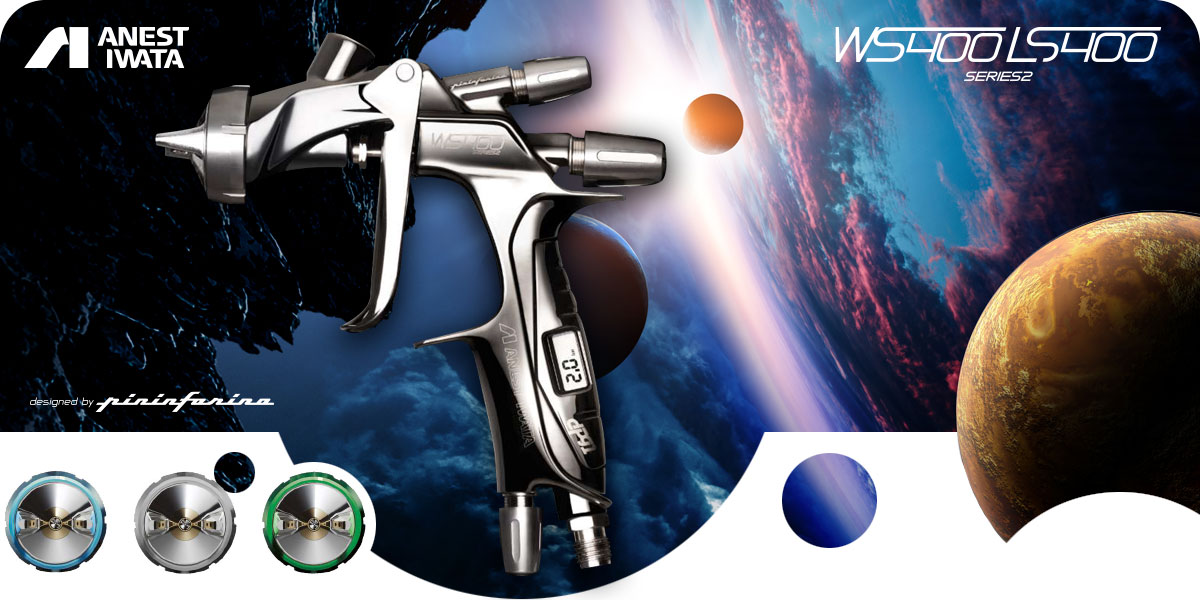 SERIES 2:
ANOTHER STEP TOWARDS PERFECTION
Work with the best technology
The WS-400 SERIES 2 ange brings paint application to its optimum level, as ANEST IWATA continues to seek perfection in the development of paint application equipment.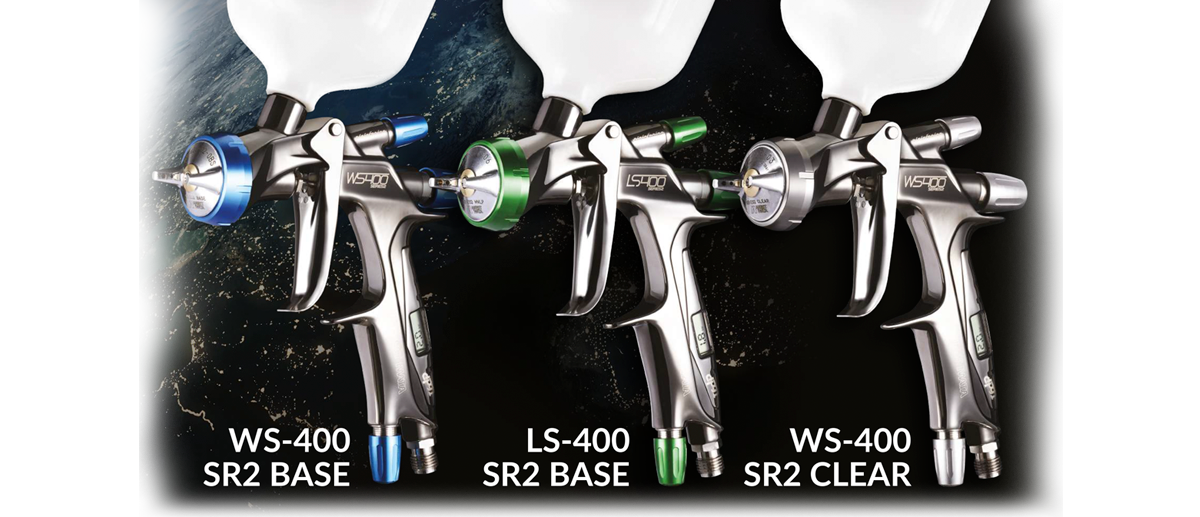 WS-400 | LS-400 Series 2: Superior design in its DNA. Down to the finest detail, fine-tuned. Anest Iwata and Pininfarina have carefully researched and developed a new design for the paint gun body, keeping the style of the original WS and LS. For Series 2, they have pushed the boundaries of the original WS/LS-400 design, resulting in a lighter, more molded body with improved balance.
PAINT GUN BODY
Micro-details applied to the controls and sensitive parts,
allow the Series 2 to achieve a smaller size and lighter weight than the previous version.
The result is an optimized ergonomic experience, unmatched by any competitor.
TRIGGER
Optimized to provide excellent user comfort and sensitivity.
REGULATORS
The shape, position and angle of the sliders have been developed for comfortable and effective use.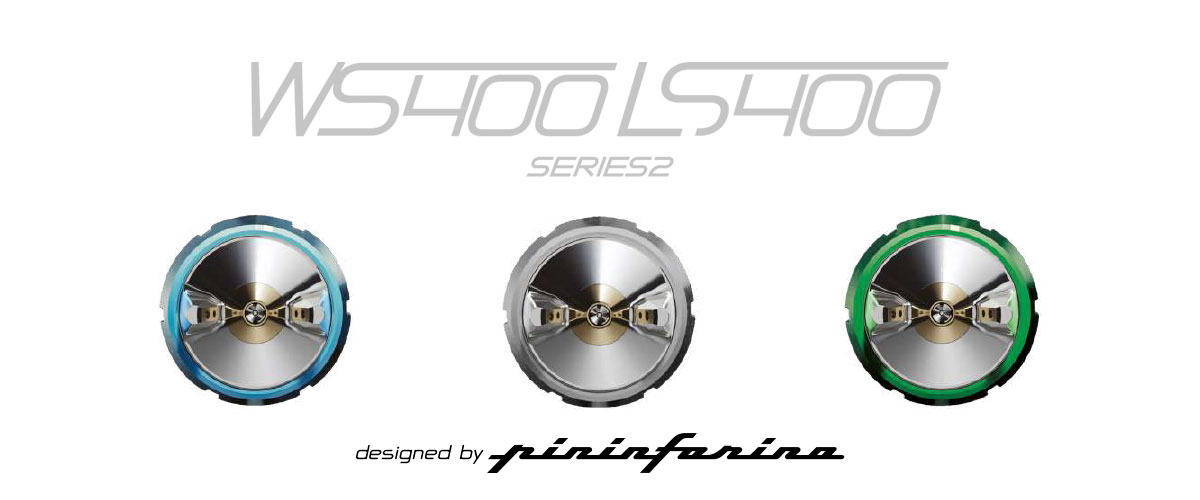 SPLIT NOZZLE 2.0
The Split NozzleTM 2.0 makes a big difference, featuring the most advanced paint atomization technology in the industry. Since Anest Iwata invented pre-spray technology in 1993, she has never stopped working to improve it.
The most advanced pre-atomization technology, "Split NozzleTM 2.0", has been developed exclusively for the Series 2 guns in order to offer unmatched performance with all types of paint (whether traditional or new) for refinish, as well as for any type of application or climate.
Each configuration is already optimized for each application, which means that they are ready to offer the best performance right out of the box.
The Series 2 brings you a new level of paint spraying experience on your jobs!