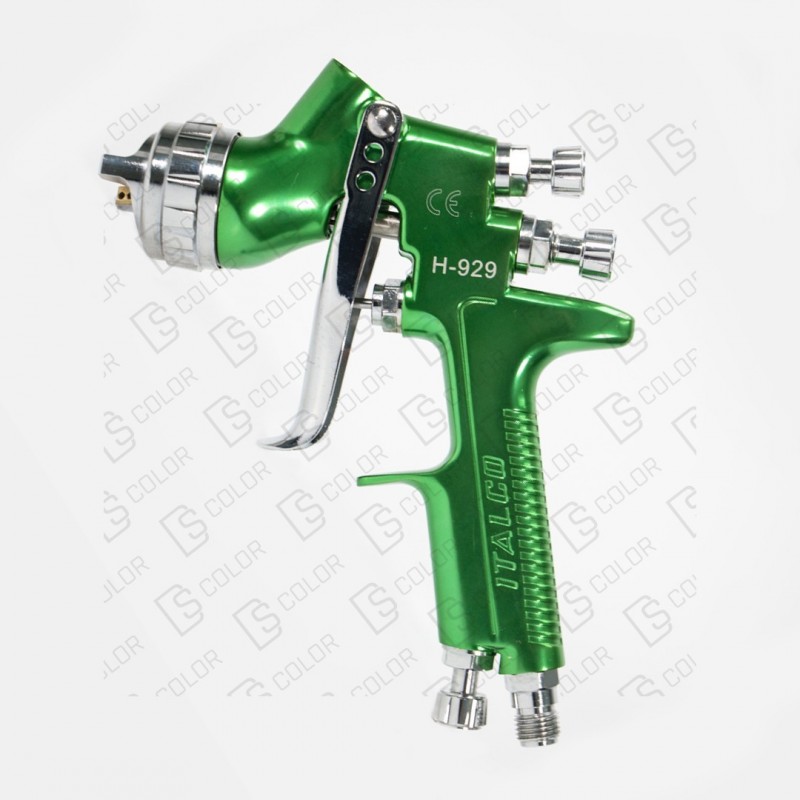  
ITALCO PISTOLA H-929 HVLP 1.6
ITALCO PISTOLA H-929 HVLP 1.6
Atomisation technology: H.V.L.P
Used for: topcoat / varnishes / water-paint
- Nozzle size: 1.6 mm
- Capacity of Cup: 600 ml.
- Pattern width: about 27 cm.
- optimal spraying distance: 18 cm.
- optimal working pressure: 2.5bar/36psi
- Maximum working pressure: 10.0bars/145psi
- Air consumption: 6.5cfm at 36psi
Jet stream technology:
The newly developed nozzle concept improves the accuracy of colour matching and makes the paint distribution more even.
The spray width even increases the working speed.
Particularly suitable for base paints and varnish sprays.
The surface of the paint film is better to avoid staining.
Better atomization.