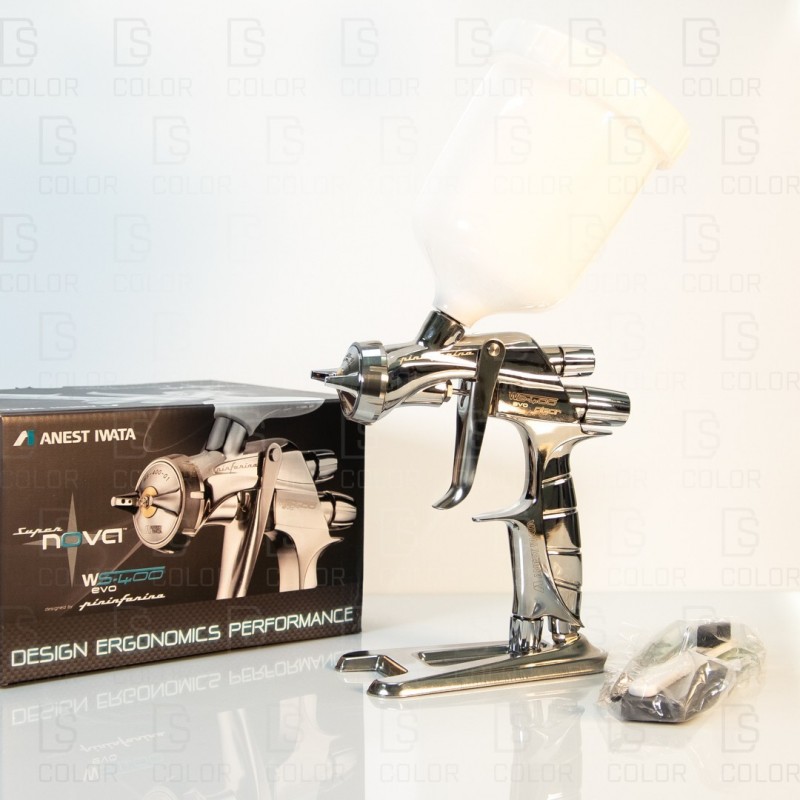  
IWATA PAINT GUN FOR CLEARCOAT WS-400 PININFARINA CLEAR 1.3
IWATA PAINT GUN FOR CLEARCOAT WS-400 PININFARINA CLEAR 1.3
Pininfarina designed pistol. This high-speed rail and automobile design firm, as well as a body builder, has created what is arguably the best paint gun in the world.
It is a pistol that combines design, functionality and incredible performance.
• Characteristics:
1.3mm nozzle version, in CLEAR HD variant (varnish)
• It works at 2 bars of pressure.
• Requires 220 l / min air flow.
• 600cc tank
• 1/4 "thread
includes: manual gun, cup and cleaning kit and universal wrench.