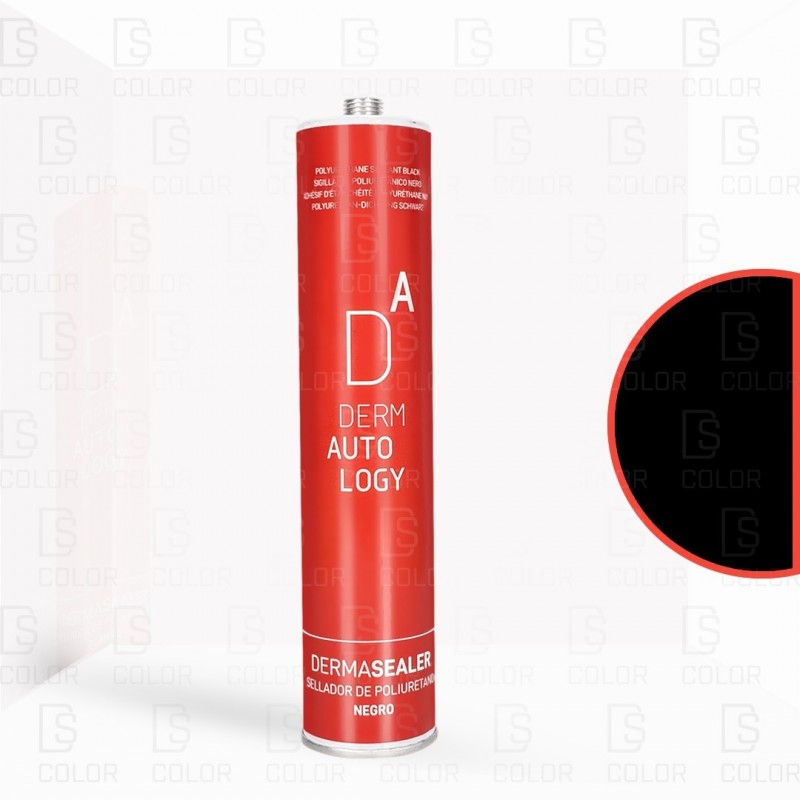  
DERMAUTOLOGY POLYURETHANE SEALANT DERMASEALER BLACK 310ml
DERMASEALER is a polyurethane sealant that, thanks to its formulation, has great flexibility properties and good adhesion to any surface.
ONLY FOR PROFESSIONAL USE
It can be used for any sector or application: Automotive, nautical, construction, wood, PVC, metals (including aluminum).
MAIN FEATURES:
• Dried by reaction to moisture.
• Paintable with any paint finish.
• Good resistance to UV rays.