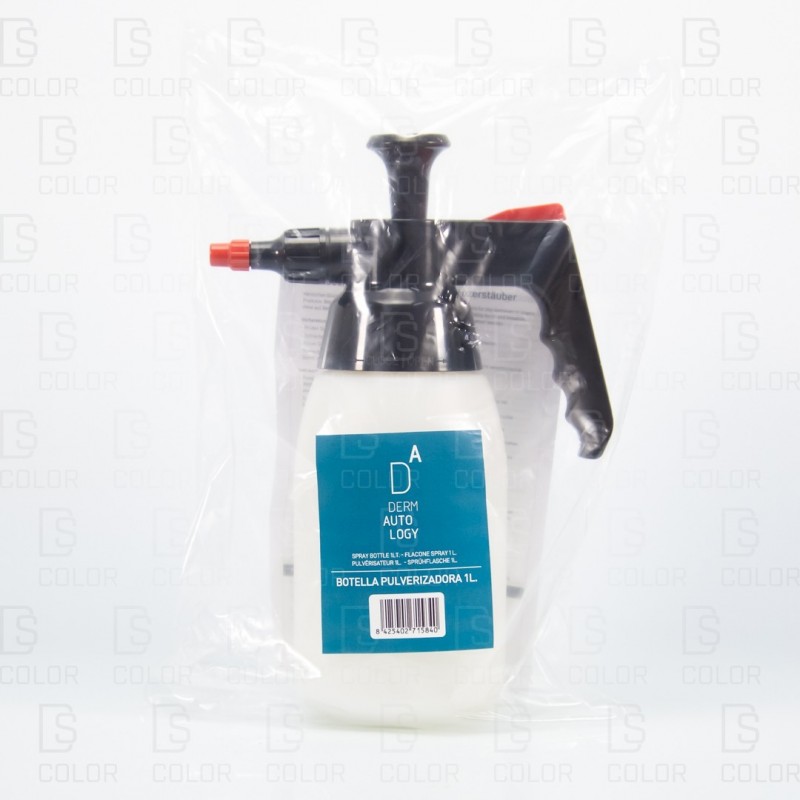  
DERMAUTOLOGY SPRAY BOTTLE 1LT
Spray bottle for the different liquid products used in the workshop.
ONLY FOR PROFESSIONAL USE
The Dermautology spray bottle is ideal for working with products such as degreasers, water-based, solvent-based, etc.
It has an adjustable output regulator for the material.
*Color labels not included.
YOU CAN ADD DERMAUTOLOGY COLOR LABELS TO QUICKLY IDENTIFY EACH PRODUCT.