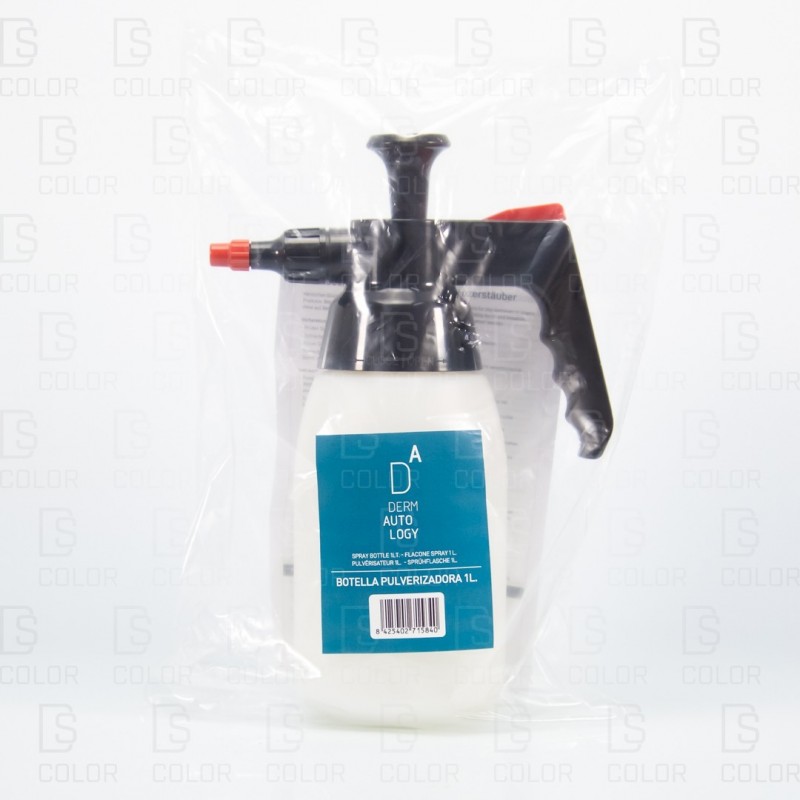  
DERMAUTOLOGY SPRAY BOTTLE 1LT
Bottle for spraying cleaning and degreasing products. Ideal as a complement to use with degreasing pads or cellulose paper.
ONLY FOR PROFESSIONAL USE
***NOTE: Do not use with aggressive products such as acetone, bleach, ammonia, etc. These products can undo the gaskets and rubbers that make up the outlet duct.
*Color labels not included.
YOU CAN ADD DERMAUTOLOGY COLOR LABELS TO QUICKLY IDENTIFY EACH PRODUCT.