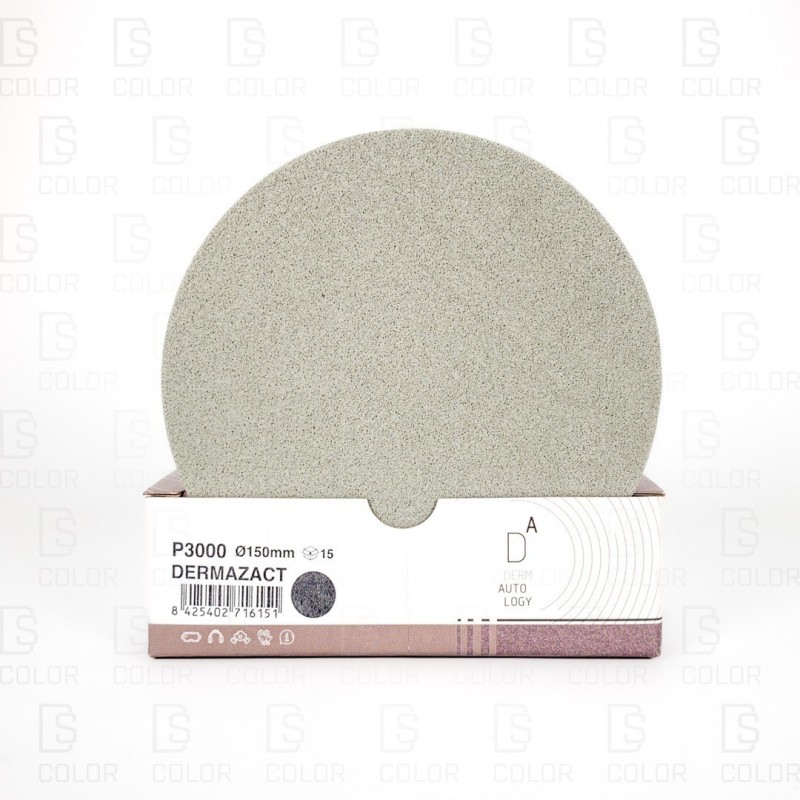  
DERMAUTOLOGY DERMAZACT DISC P3000 150mm (UNIDAD)
Silicon carbide abrasive disc.
ONLY FOR PROFESSIONAL USE
Ideal for polishing processes. Thanks to its compound pyramidal structure, it provides high resistance to friction and dissipates heat. It has a high property of durability. The ideal is to use it in wet sanding, where it reaches its maximum performance, but it can also be used in dry sanding.