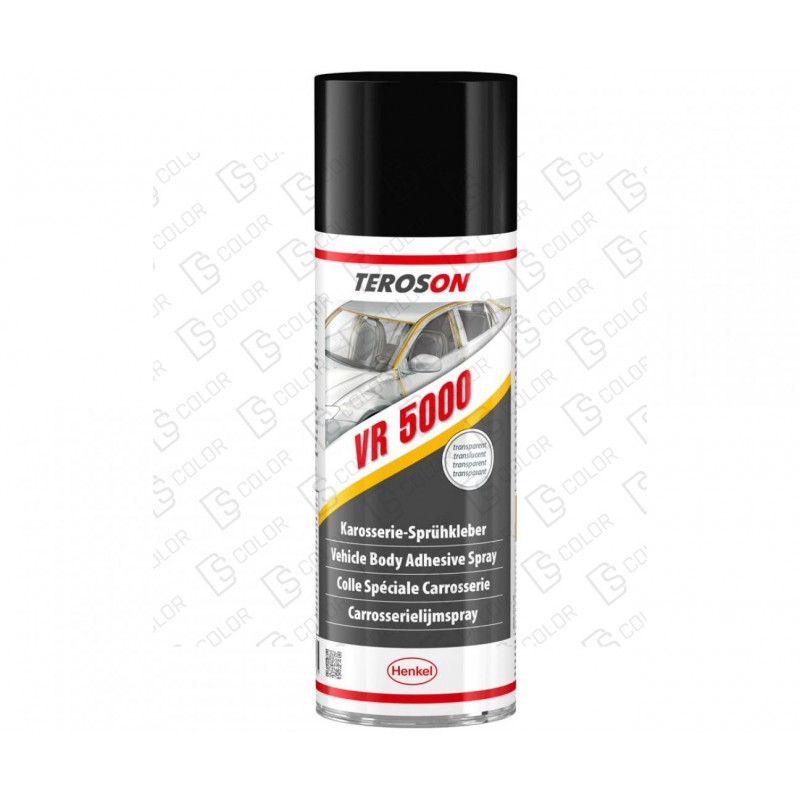  
HENKEL TEROSON VR 5000 400ml. ADHESIVO EN SPRAY
Contact and pressure adhesive.
Ideal for bonding soft rubber and polyester foams, fabrics and textiles, soundproofing panels, leather and imitation leather, felt, cardboard to each other and to rubber, untreated, phosphated, treated, blued, anodized, primed, or painted metal, and wood.
ONLY FOR PROFESSIONAL USE
In automotive repair shops, it can be used to glue a wide variety of substrates. Additionally, it is also suitable for use in adhering coatings and protectors in the interior cabin.
Follow the instructions for use and application explained in the technical data sheet.