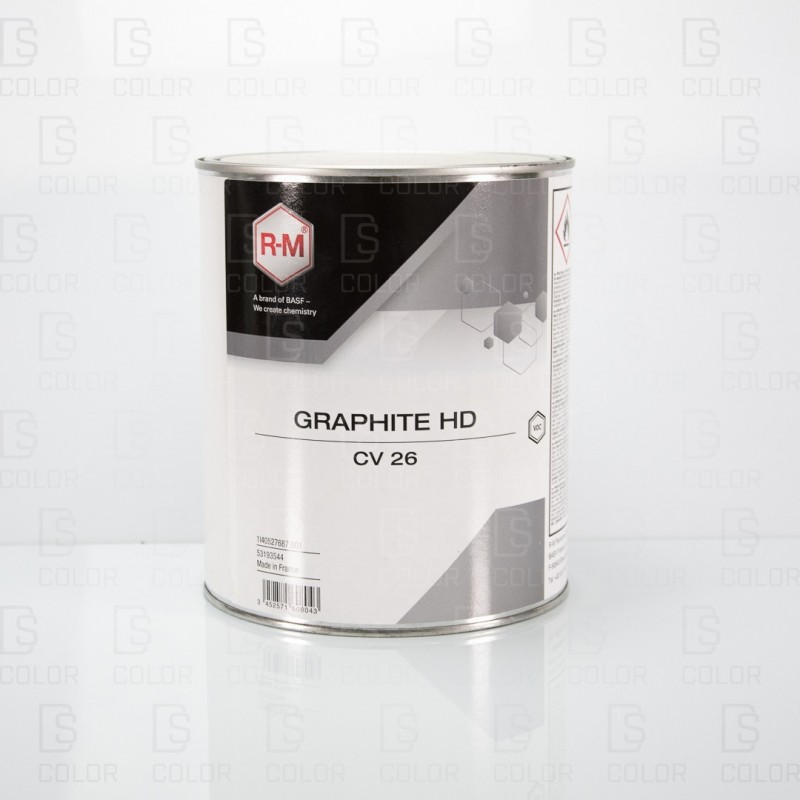  
RM GRAPHITE CV26 NOIR EXTREM 3,5LT
RM GRAPHITE HD IS THE PAINT RANGE OF THIS BRAND FOR COMMERCIAL VEHICLES, TRUCKS, BUSES, ETC.
This product is developed for the painting and repainting of industrial vehicles, increasing productivity with less product and less time.
Its high concentration of pigments makes a one and a half coat application more than enough.
• High hiding and filling power.
• 25% less drying time than a conventional series of paints.
• Reduced application time